Lenka Clayton: My Grandmother Lived To Be One Hundred Years Old
Thursday, October 28, 2021 - 5:30pm to 6:30pm
Gamble Auditorium, Art Building
In-person seating available to those with a valid MHC ID
Join us for the 2021 Patricia and Edward Falkenberg Lecture with contemporary artist Lenka Clayton whose interdisciplinary work uncovers hidden truths about everyday life. Clayton will discuss her artistic practice and her new exhibition Comedy Plus Tragedy at MHCAM, mounted to celebrate the 75th anniversary of the Joseph Allen Skinner Museum bequest to Mount Holyoke College.
The Patricia and Edward Falkenberg Lecture was established in 2014 to feature artists and art historians whose presentations relate to either the exhibition program or the permanent collection of the Museum. Patricia Falkenberg '64 served as a longstanding member of the Art Museum Advisory Board.
In-person seating in Gamble Auditorium available to those with a valid MHC ID.
Zoom registration link for those unable to attend in person:
https://mtholyoke.zoom.us/webinar/register/WN_lzaVcgClQdOTy3ms6MJxEA
Events And Links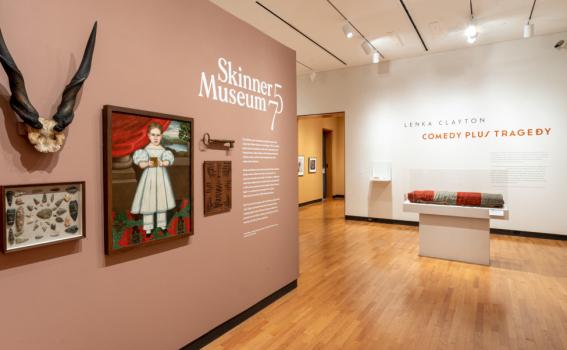 September 28, 2021

to

May 29, 2022
Lenka Clayton—Comedy Plus Tragedy
Lenka Clayton (b. 1977), a British-American conceptual artist based in Pittsburgh, has committed her work, whether sculpture, drawings, video, or performance, to uncovering hidden truths about everyday life. One of Clayton's methods is exploring museum collections and their histories.
For...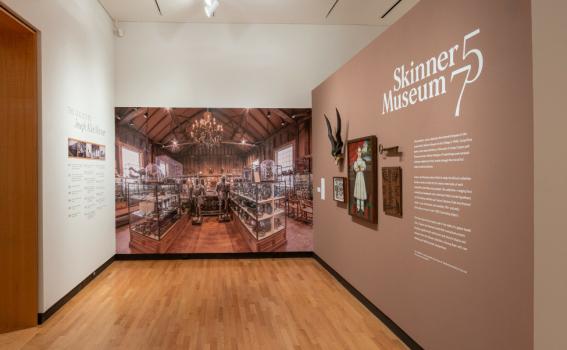 September 28, 2021

to

June 25, 2023
Skinner Museum 75