Visiting hours for residential students
Starting on February 26, 2021, MHCAM is pleased to welcome Mount Holyoke College residential students to visit the Museum by advance reservation:
Fridays from 2:00pm–6:00pm
Sundays from 12:00pm–4:00pm
Register on EMS up to a week in advance or just before your visit if space is available.
Click here for the EMS reservation page.
Each reservation is one hour long and occupancy at the Museum is limited to 20 students. Museum Guards, as well as new signage indicating traffic flow, occupancy limits, and the Museum's updated Covid protocols, will be onsite to ensure everyone's health and safety. The Museum is fully accessible. If you have any questions or concerns about your visit or need special accommodations, please email artmuseumvisitorservices-g@mtholyoke.edu.
COVID-19 and Museum Guidelines
Please note the following new protocols prior to your visit:
Strict adherence to campus safety protocols and the Community Compact are expected.
Face coverings over your mouth and nose must be worn in all Museum spaces.
Physical distancing and a minimum of 6 feet between people is always expected.
There are several hand sanitizer stations at the Museum. Please sanitize your hands before entering the Museum.
Please check in upon arrival at the Museum and depart the Museum at the end of your reservation period.
Please also note our long-standing Museum protocols:
Please do not touch works of art on display. We encourage all visitors to engage with artwork in a safe and respectful manner.
No food or drinks are allowed in the Museum.
Coat and bag storage will be available in a limited capacity: only bags 11" x 14" or smaller will be allowed in the Museum. Locker keys are sanitized after each use.
Animals are not permitted in the Museum, with the exception of service animals as identified by the Americans with Disabilities Act.
Small sketchbooks and notepads are welcome in the galleries. For the safety of the artwork, pens, markers, colored pencils, and other art supplies are not permitted. Pencils are available at the front desk in the lobby or ask the Museum Guard on duty.
Photography (without flash) is permitted within the galleries.
Events And Links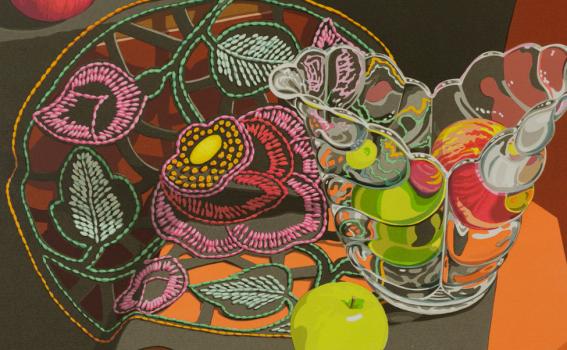 The Viewer Responds: Art and Perception
Virtual exhibition created by students in "Psych-349 / Music-321: Art, Music, and the Brain," co-taught by Mara Breen (Associate Professor of Psychology and Education) and Adeline Mueller (Assistant Professor of Music), Spring 2020
In collaboration with Ellen Alvord
Designed by Nina Frank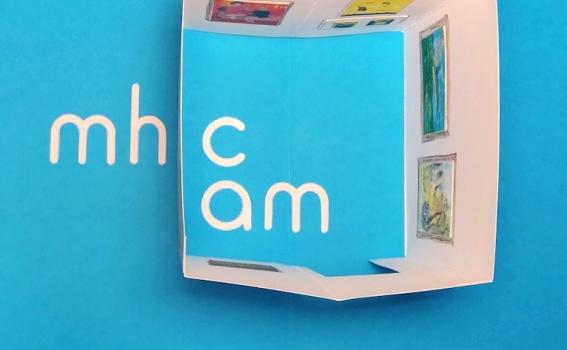 Finding the Familiar: Art and the Everyday
Olivia Brandwein '22
Student Guide, Spring 2020
Everyday objects go far beyond their function, through both the beauty of their forms and the personal meanings we attach to them. Enjoy this colorful pop-up book tour exploring how everyday objects can be art, as well as how contemporary artists can transform utilitarian things into thought-provoking artworks.