Welcome to the Mount Holyoke College Art Museum and the Joseph Allen Skinner Museum! Our galleries and events are free and open to the public. For hours of operation and closure announcements, please see below.
Art Museum Hours:
Tuesday–Friday: 11:00 am–5:00 pm
Saturday and Sunday: 1:00–5:00 pm

Closed Mondays and on these major holidays:
New Year's Eve, New Year's Day, Independence Day, Thanksgiving Eve, Thanksgiving Day, Christmas Eve, and Christmas Day

The Museum periodically closes for installations during College breaks. We post these closures on our homepage.
Skinner Museum Hours:
May–October, Wednesday and Sunday, 2:00 pm–5:00 pm
And by appointment year-round
Office Hours:
Monday–Friday: 8:30 am–5:00 pm
Inclement weather:
When Mount Holyoke College announces a closure, the Art Museum will also be closed. Please call 413.538.2000 for weather-related closures.
Accessibility:
The Art Museum's lobby, galleries, auditorium, office, and a restroom are wheelchair accessible. Because the Joseph Allen Skinner Museum is housed in an historic building, it is not wheelchair accessible.
Events And Links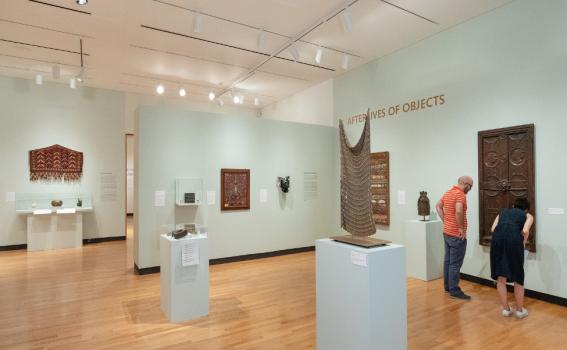 August 11, 2018

to

June 21, 2020
Major Themes
Celebrating Ten Years of Teaching with Art
Inspired by the broad interpretative possibility of objects, Major Themes is an innovative, two-year exhibition that brings thought-provoking dialogues from the Museum's teaching classroom into its public galleries.
The Mount Holyoke College Art Museum's Teaching with Art program...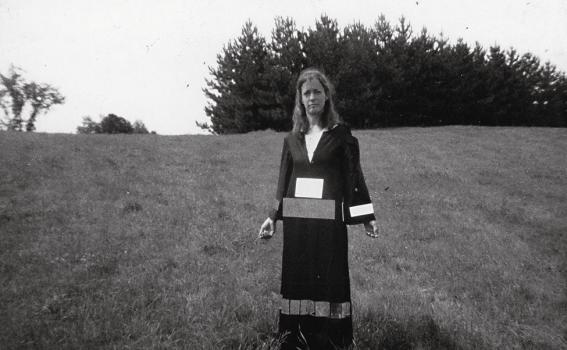 July 17, 2018

to

June 16, 2019
Promise of the Infinite
Joan Jonas and the Mirror
Once called the "Mother of all Performance Art," Joan Jonas '58 has used mirrors in her groundbreaking multimedia works since the late 1960s. From early performances captured on 16mm film, to recent installation pieces, Jonas uses the concept of the mirror to show us that images are not facts,...