Talkback after Mirror Piece I & II: Reconfigured (1969/2018-2019) by Joan Jonas '58
Talkback session with artist Joan Jonas '58 about her restaging of two groundbreaking performances (1969 and 1970), performed by Mount Holyoke students
January 31, 2019
Events And Links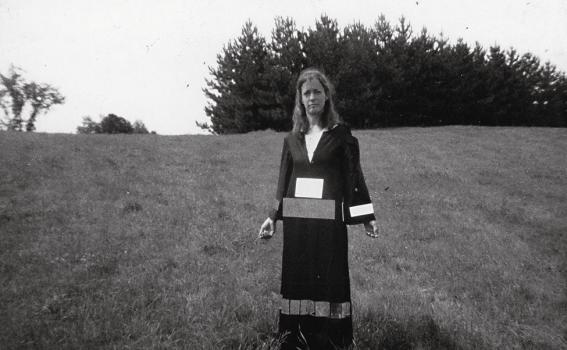 July 17, 2018

to

June 16, 2019
Promise of the Infinite
Joan Jonas and the Mirror
Once called the "Mother of all Performance Art," Joan Jonas '58 has used mirrors in her groundbreaking multimedia works since the late 1960s. From early performances captured on 16mm film, to recent installation pieces, Jonas uses the concept of the mirror to show us that images are not facts,...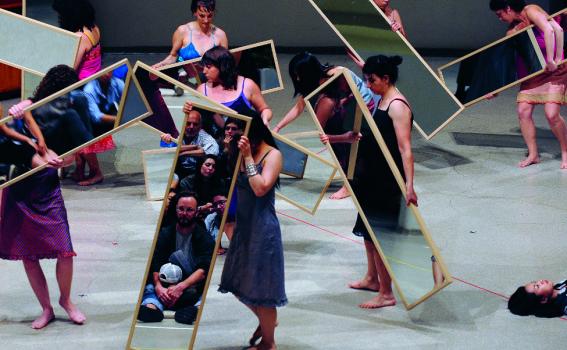 January 31, 2019 | Dance Studio Theater, Kendall Hall
Mirror Piece I & II: Reconfigured (1969/2018-2019) by Joan Jonas '58
Performance
In this historic, one-night only event, internationally acclaimed artist and Mount Holyoke alumna Joan Jonas will direct a reconfigured staging of her groundbreaking 1969 and 1970 performances, Mirror Piece I and Mirror Piece II.
Mirror Piece I and II...