This guide presents nine objects in an interactive format inviting you to look closely and discover details that will enhance your experience with the artwork. In addition to the text version, each artwork entry is available as an audio file recorded by MHCAM Student Guides.
Planning to visit the Museum?
When you arrive, ask for a printed copy of this Walking Guide to help you explore the galleries. If you'd rather hear an audio version, play the clips below on your mobile device.

Visiting us remotely?
Enjoy the audio tour from the comfort of your own home by using the audio players. Enlarge each image by clicking on the artwork in the grid below. You can also view or download an accessible PDF version of the Walking Guide.

Introduction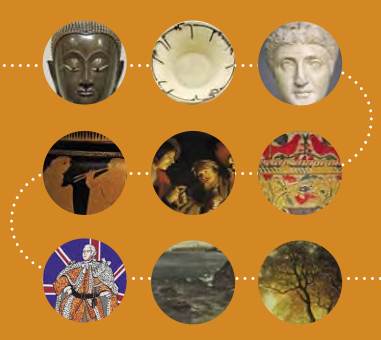 Click the image to see a larger version as you listen to each stop in the grid below.


Explore the Five Colleges Museums database for more information on all 17,000+ objects in the MHCAM collection.