with vanessa german THE RAREST
Thursday, October 13, 2022 - 5:30pm to 6:30pm
Chapin Auditorium, Mary Woolley Hall
Reception and exhibition viewing to follow at the Museum, 6:30-8:00pm
Join artist, activist, performer, and poet vanessa german for an artist talk like no other. THE RAREST BLACK WOMAN ON THE PLANET EARTH will be joined on stage by Mount Holyoke faculty and students in an exuberant celebration of her emancipatory artistic practice.
Artist Talk: The Concert is made possible by the Patricia and Edward Falkenberg Lecture Fund.
This event is also co-sponsored by the Office of Diversity, Equity, and Inclusion; the Weissman Center for Leadership; the InterArts Council; and the Office of Community and Belonging.
Parking Information
Note that the event will take place in Chapin Auditorium, Mary Woolley Hall, which is a 5-minute walk from the Art Museum. Parking is available throughout campus including the lot adjacent to Prospect Hall as well as the spaces across from the Greenhouse. After 5:00 pm, all faculty/staff parking spaces are open to outside visitors. In addition, overflow parking is available adjacent to the Gorse Children's Center at 27 Morgan Street, where a shuttle will be provided to Chapin Auditorium. A reception and exhibition viewing at the Art Museum on Lower Lake Road will follow the event. The shuttle will be available throughout the evening for anyone who would like assistance.
Events And Links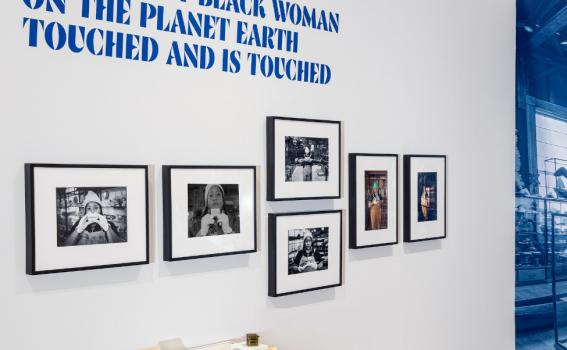 September 2, 2022

to

May 28, 2023
vanessa german—THE RAREST BLACK WOMAN ON THE PLANET EARTH
Don't miss the exhibition opening Artist Talk: The Concert on Thursday, October 13, 2022 at 5:30pm! The artist will appear in person at this exciting event. Exhibition in previews through October 12, 2022.
vanessa...