vanessa german—THE RAREST BLACK WOMAN ON THE PLANET EARTH
September 2, 2022
Through May 28, 2023
In the Harriet L. and Paul M. Weissman Gallery
vanessa german* (b. 1976) is an artist, activist, performer, and poet. THE RAREST BLACK WOMAN ON THE PLANET EARTH is german's response to the Joseph Allen Skinner Museum, an early 20th-century cabinet of curiosities at Mount Holyoke. For the exhibition, german began with a question: "How do we decolonize a thing, a museum, a collection?" Her answer turned into an emancipatory endeavor: to touch every object in the Skinner collection. In this way, the artist felt that the story of the Skinner Museum could be reanimated and retold.
Holding certain objects inspired her to free herself along with the decontextualized collection and to share a similar emancipatory experience with others. In the guise of her RAREST persona, german invited the Mount Holyoke community to join her in the creation of a body of work that would focus on the topic of emancipation. german created a series of campus prompts and calls for materials, which resulted in an outpouring of words and belongings. These anonymous written responses and objects were then incorporated into a new body of artworks. The resulting installation is her MUSEUM OF EMANCIPATORY OBJECTS, which includes more than a dozen of the artist's iconic power figures and other assemblages.
This exhibition is made possible by the Susan B. Weatherbie Exhibition Fund and the Leon Levy Foundation.
*lowercase letters are the preference of the artist
Read more about vanessa german's artistic practice and visit her concurrent exhibition Sad Rapper on view at the Kasmin Gallery from September 8 to October 22, 2022.
Events And Links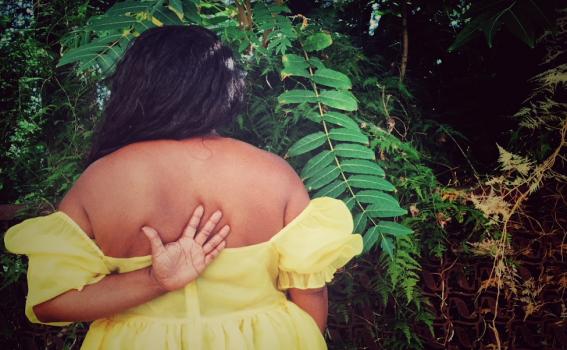 October 13, 2022 | Chapin Auditorium, Mary Woolley Hall
Artist Talk: The Concert
with vanessa german THE RAREST
Falkenberg Lecture
Reception and exhibition viewing to follow at the Museum, 6:30-8:00pm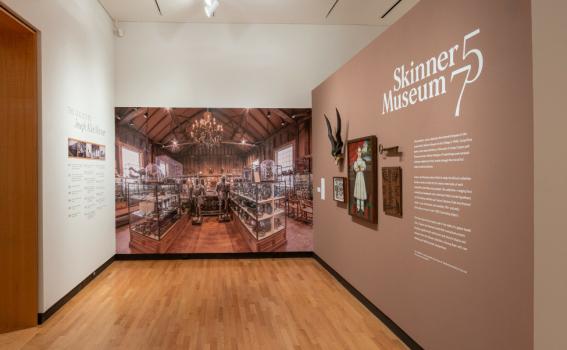 September 28, 2021

to

May 28, 2023
Skinner Museum 75