Welcome to mhcameo, the Mount Holyoke College Art Museum blog. Here we post about unique happenings, including behind-the-scenes looks at our exhibitions, close examinations of objects from the collection, and art-related chats with alumnae, faculty, and students. Sign-up below for blog alerts and take a regular peek at mhcameo!

Signup for our e-mail announcements and be the first to receive updates on exhibitions and events!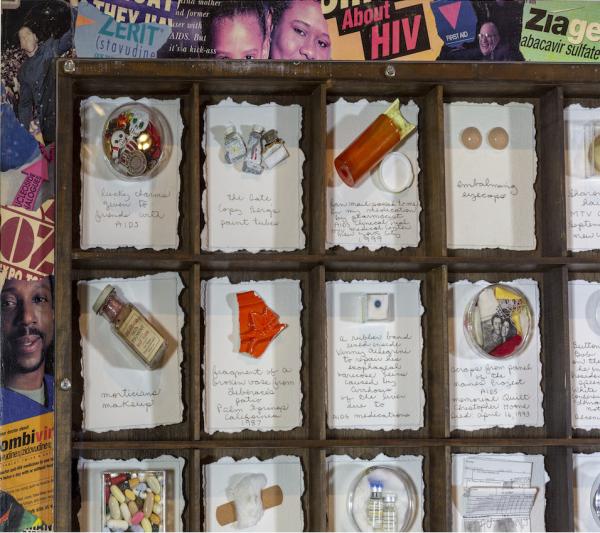 Looking Closely, Thinking Textually: A Museum Session with "Poetry and Image"
In February 2020, students enrolled in Visiting Lecturer Sam Ace's "Poetry and Image" course had the opportunity to look closely and think analytically about Barton Lidice Benes's AIDS Museum (Reliquarium) at the Mount Holyoke College Art Museum.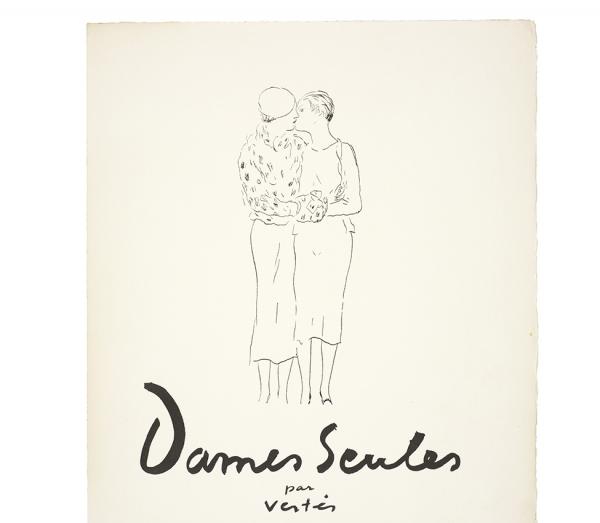 The Single Ladies of 20th-Century Paris
As one of her final projects before heading off to pursue a Master's degree in art history, 2017-2018 Art Museum Advisory Board Curatorial Fellow Katia Kiefaber '17 reflects on an unusual book she discovered in an unexplored box in Museum storage. Bequested to MHCAM in 1991 as part of a large collection from alumna Helene Brosseau Black (Class of 1931), Marcel Vertès Dames Seules sheds light on queer relationships between women in early 20th-century Paris…but not as much as our author would have liked.