Welcome to mhcameo, the Mount Holyoke College Art Museum blog. Here we post about unique happenings, including behind-the-scenes looks at our exhibitions, close examinations of objects from the collection, and art-related chats with alumnae, faculty, and students. Sign-up below for blog alerts and take a regular peek at mhcameo!

Signup for our e-mail announcements and be the first to receive updates on exhibitions and events!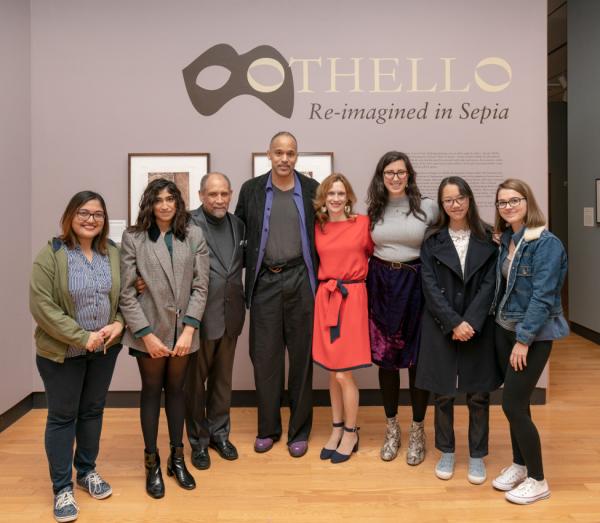 Re-Examining Shakespeare's Othello: An Artistic Collaboration
In fall 2018, students enrolled in Associate Professor of English Amy Rodgers' "Activist Shakespeare" class had the opportunity to work with Curlee Raven Holton's Othello Re-Imagined in Sepia print series, exhibited at the Mount Holyoke College Art Museum. Students engaged with real-world examples of the activism-oriented Shakespeare adaptations discussed in their class.