Welcome to mhcameo, the Mount Holyoke College Art Museum blog. Here we post about unique happenings, including behind-the-scenes looks at our exhibitions, close examinations of objects from the collection, and art-related chats with alumnae, faculty, and students. Sign-up below for blog alerts and take a regular peek at mhcameo!

Signup for our e-mail announcements and be the first to receive updates on exhibitions and events!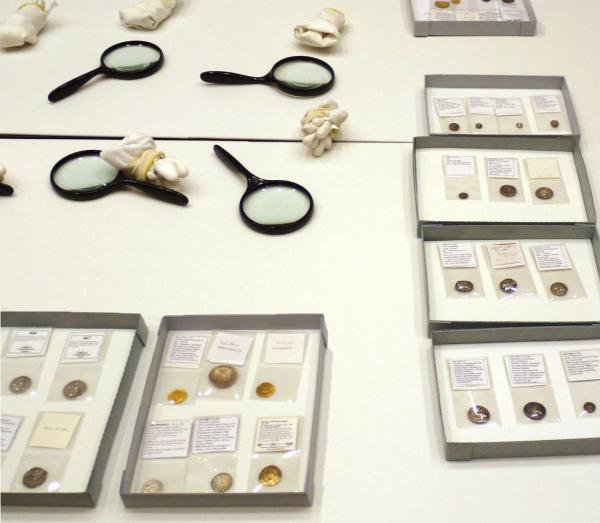 Methoughts the Shilling: Teaching History with Money
Money doesn't just talk. It's also good to think with. Assistant Professor of History Desmond Fitz-Gibbon describes some of the intriguing stories told by coins and other money-related objects in the MHCAM collection: a Spanish real with layers of history, a gold solidus with a disturbing omission, and an assignat, France's first paper currency. Taught bienially in the spring semester, Professor Fitz-Gibbon's History of Money course explores the meaning of money from the distant past to the present day.