Othello Re-imagined in Sepia
July 17, 2018
Through December 16, 2018
In the Anne Greer and Fredric B. Garonzik Family Gallery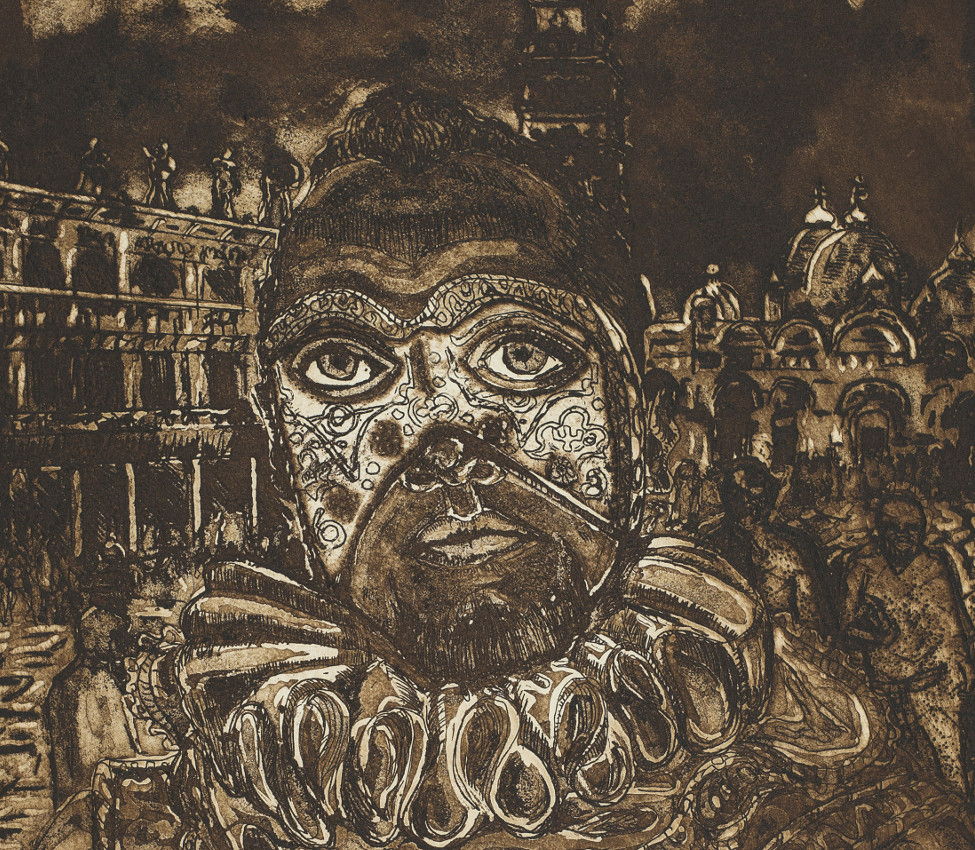 Festival of Piazza San Marco; The man in the mask: in the midst of celebration, doubt, 2012
Curlee Raven Holton (American, b. 1951)
Etching, edition 8/40
MH 2016.2.13.5a-b

African American painter and printmaker Curlee Raven Holton reinvents Shakespeare's Othello in this series of ten etchings, created during an artist residency at the Venice Printmaking Studio in 2012. At once aesthetically decadent and psychologically raw, Holton's sepia-toned prints explore the inner life and public persona of the Moor of Venice, bringing to his story contemporary ideas about race, identity, and love.
Curlee Raven Holton is an internationally-recognized artist, scholar, and educator. The subject of a recent retrospective at the Cleveland Institute of Art, his work employs powerful visual narratives to address significant personal, political, and cultural events. From 1991 to 2017, Holton taught printmaking and African American art history at Lafayette College in Easton, PA, where he also founded the acclaimed Experimental Printmaking Institute (EPI). He currently serves as the executive director of the David C. Driskell Center at the University of Maryland. Holton earned his M.F.A. with Honors from Kent State University and his B.F.A. from the Cleveland Institute of Art.
This exhibition is made possible by a grant from the Pierre and Tana Matisse Foundation and the gifts of individual donors in support of the Mount Holyoke College Art Museum's Diverse Voices Initiative.
Events And Links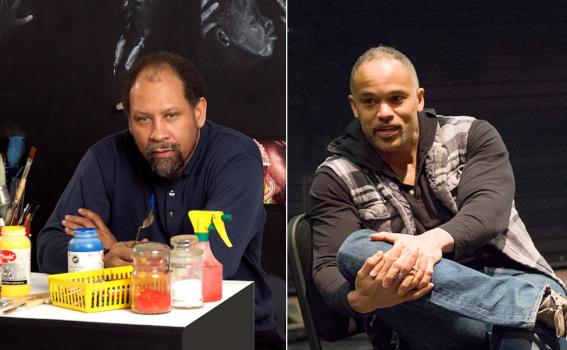 November 2, 2018 | Gamble Auditorium
African American Perspectives on Othello
Artist Curlee Raven Holton in conversation with actor and playwright Keith Hamilton Cobb
Lecture
Moderated by Amy Rodgers, Associate Professor of English and Film Studies
The Museum will have extended hours following the event