Curated by Ellsworth Kelly from The Pierre and Tana Matisse Foundation Collection
August 30, 2014
Through December 14, 2014
In the Harriet L. and Paul M. Weissman Gallery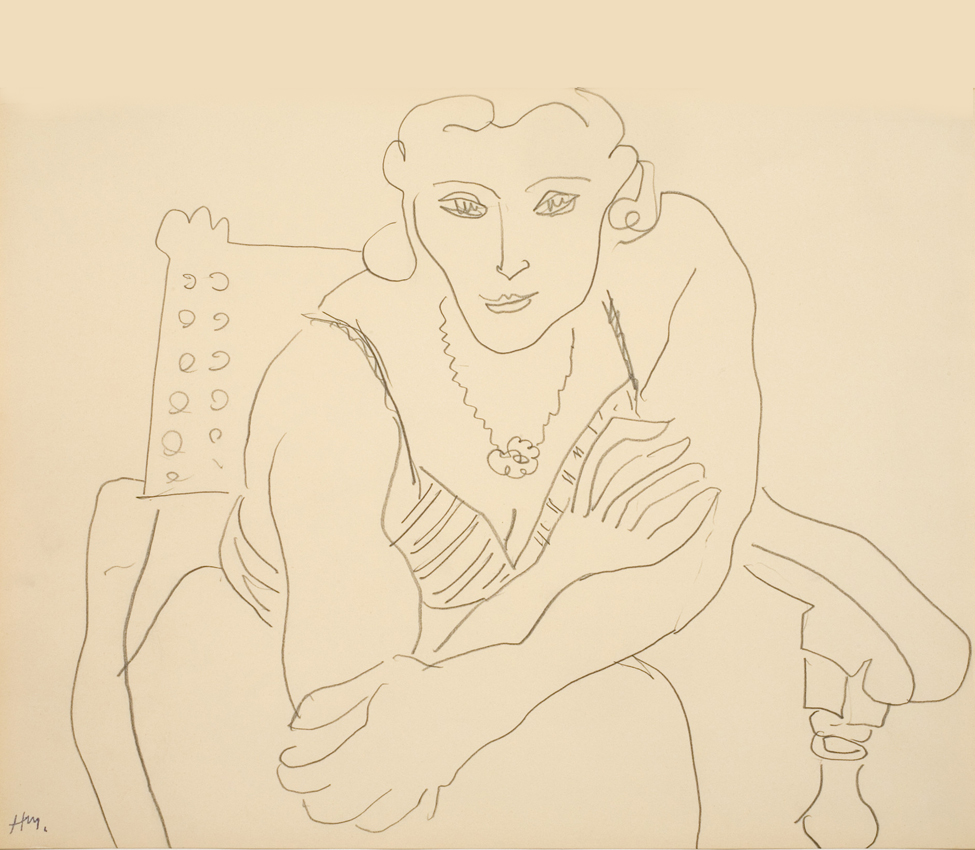 Photo Credit:
Copyright 2014 Succession H. Matisse / Artists Rights Society (ARS), New York
Femme en fauteuil (Woman in chair), 1935
Henri Matisse (French, 1869-1954)
Pencil on paper
Collection of The Pierre and Tana Matisse Foundation
346.203120

Henri Matisse drew constantly, and his direct, elegant draftsmanship has become a hallmark of modern art. This exhibition features Matisse drawings from across 50 years:  1900-1950. We thank Ellsworth Kelly for making a brilliant and discerning selection and for conceiving a stunning presentation of these drawings. We further thank The Pierre and Tana Matisse Foundation for generously making the Foundation collection available to him for this project.
Guest-curated by Ellsworth Kelly
This exhibition is made possible by the Susan B. Weatherbie Exhibition Fund.