In the Making: The Mount Holyoke College Printmaking Workshop
August 3, 2019
Through March 20, 2020
In the Front Gallery
In the Making: The Mount Holyoke College Printmaking Workshop celebrates the work of artists and printers who participated in the College's Printmaking Workshop between 1984 and 2012. Through the display of preparatory drawings, proofs, and archival images, alongside the stunning prints themselves, the exhibition illuminates the creative modalities underlying each artist's approach to the medium.
Established in 1984, The Mount Holyoke College Printmaking Workshop was an artist-in-residency conceived and run by Nancy Campbell, a printmaker and professor of studio art at Mount Holyoke College. For nearly thirty years, Campbell invited one leading woman artist and one master printer to create limited-edition works and give a public lecture on campus.
Artists such as Elaine de Kooning, Kiki Smith, and Faith Ringgold, and printers Norman Stewart and Carol Weaver spent several days producing work in the College's printmaking studio, giving students and faculty an opportunity to participate in the printmaking process.
This exhibition is made possible by the Susan Davenport Page 1931 and Margaret Davenport Page Fales 1929 Art Fund and the Leon Levy Foundation.
Events And Links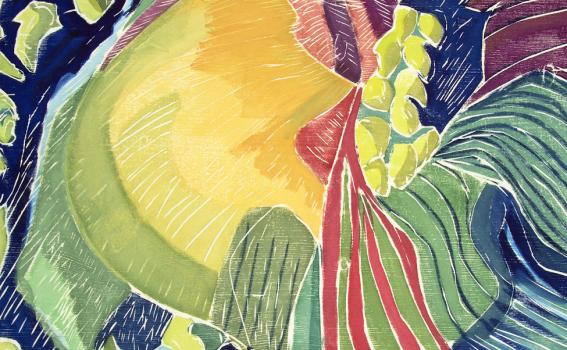 November 15, 2019 | Art Museum Galleries
In the Making
Gallery Talk
Celebrate Art Week at Mount Holyoke and learn more about the "In the Making" exhibition with a brief introduction by Guest Artist in Studio Art Amanda Maciuba as well as student presentations featuring select prints in the exhibition.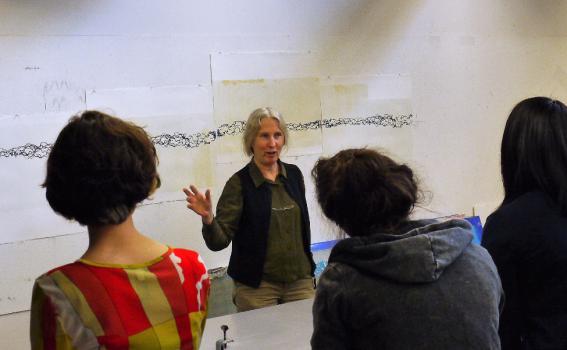 September 26, 2019 | Art Museum Galleries
The Mount Holyoke College Printmaking Workshop
Gallery Talk
Join us for a conversation about the Mount Holyoke College Printmaking Workshop with Nancy Campbell, Professor Emerita of Art, and Katelyn Allen, Art Museum Advisory Board Fellow. In this lively discussion, offered in conjunction with the exhibition...