Lenka Clayton—Comedy Plus Tragedy
September 28, 2021
Through May 29, 2022
In the Harriet L. and Paul M. Weissman Gallery
Lenka Clayton (b. 1977), a British-American conceptual artist based in Pittsburgh, has committed her work, whether sculpture, drawings, video, or performance, to uncovering hidden truths about everyday life. One of Clayton's methods is exploring museum collections and their histories.
For this 75th anniversary exhibition, Clayton has selected individual objects that once amazed Joseph Allen Skinner and has reactivated them for a 21st-century audience. Through her incisive reinterpretation—including new titles, shifts in context, and material juxtapositions—Clayton renders each object anew, most likely in ways that Skinner never intended. She has found both comedy and tragedy through varied and unusual objects that reveal the idiosyncratic and fascinating collection of the Skinner Museum. Unearthing witty and stark truths, Clayton guides us to unexpected places.
This exhibition is made possible by the Susan B. Weatherbie Exhibition Fund and the Leon Levy Foundation.
Events And Links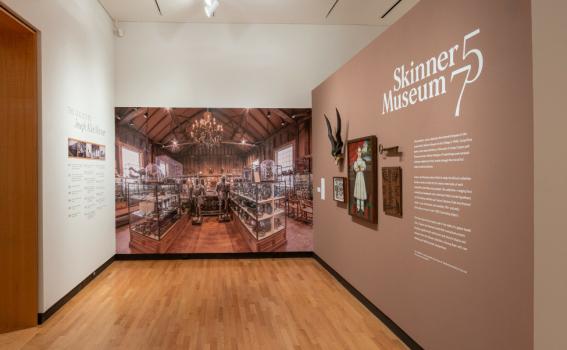 September 28, 2021

to

May 28, 2023
Skinner Museum 75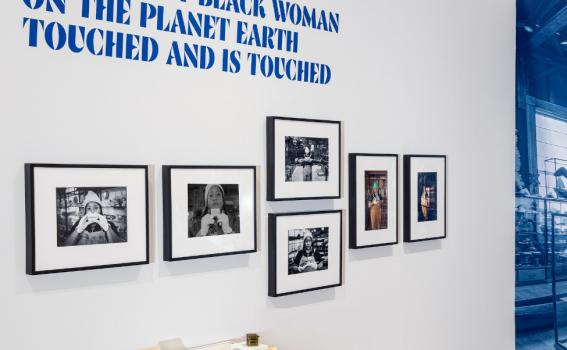 September 2, 2022

to

May 28, 2023
vanessa german—THE RAREST BLACK WOMAN ON THE PLANET EARTH
vanessa german* (b. 1976) is an artist, activist, performer, and poet. THE RAREST BLACK WOMAN ON THE PLANET EARTH is german's response to the Joseph Allen Skinner Museum, an early 20th-century cabinet of curiosities at Mount Holyoke. For the exhibition, german began with a question: "...