I will spatter the sky utterly: Romuald Hazoumè
August 29, 2023
Through May 26, 2024
In the Anne Greer and Fredric B. Garonzik Family Gallery
Curated by Kymberly S. Newberry
Beninese artist Romuald Hazoumè's masks are narrative sculptures memorializing people, places, and moments. Composed mostly of plastic gasoline containers and other discarded materials, the masks are a voucher for reuse, resilience, and rebuilding. Heavy with subtext, they speak to the fraught life of the Beninese men and women who are forced to navigate porous borders between Benin and neighboring Nigeria as part of the illicit fuel trade in order to survive. This intimate exhibition presents a single mask by Hazoumè—Kawessi, 2013—in the larger context of environmental crisis and activism.
This exhibition is made possible by the Susan Davenport Page 1931 and Margaret Davenport Page Fales 1929 Art Fund
Events And Links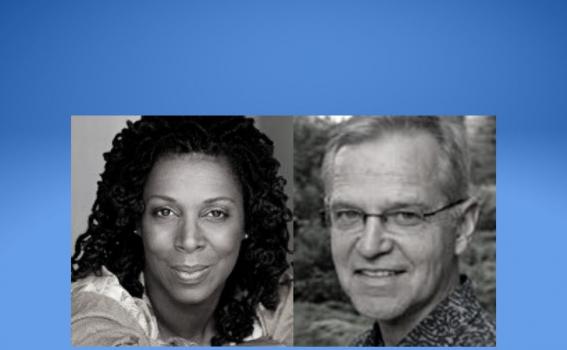 October 4, 2023 | Gamble Auditorium   The event will also be live streamed.
The Tragedies of History and the Triumphs of Art
Dr. Henry J. Drewal in conversation with Kymberly S. Newberry
Lecture
Join us for a conversation between Visiting Lecturer in Art History Kymberly S. Newberry FP '16 and renowned art historian Dr. Henry J. Drewal, Emeritus Professor in African Art at the University of Wisconsin, Madison. This event celebrates the opening of the exhibition...