July 14, 2015
Through December 2, 2015
In the T. Marc Futter Gallery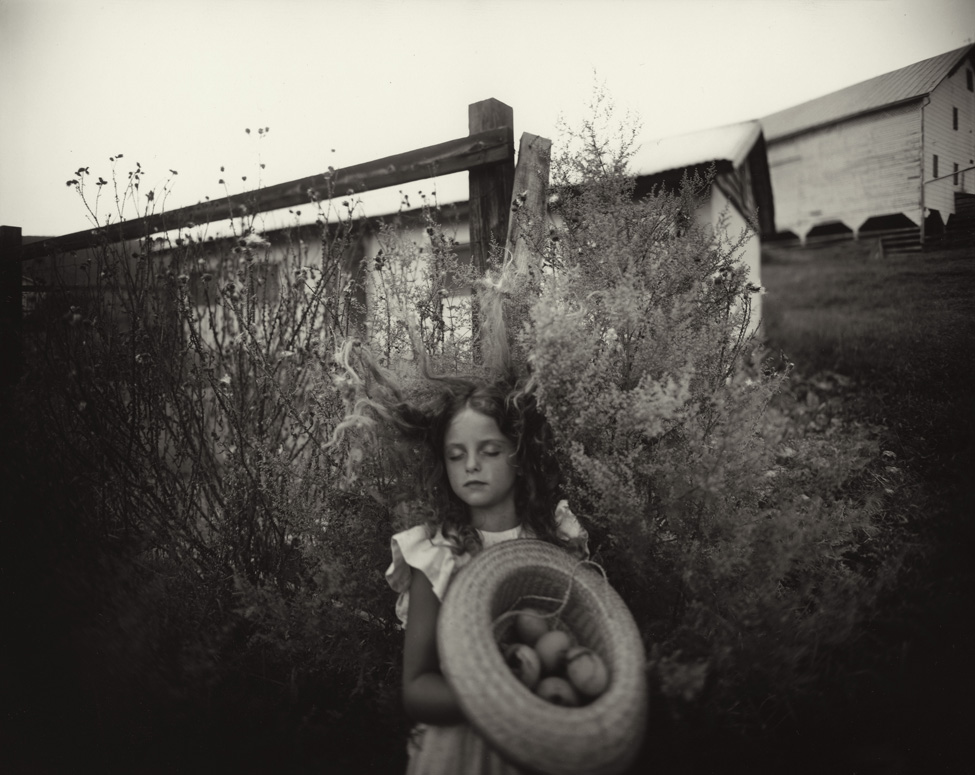 Sally Mann (American, b. 1951) Silver gelatin print, 1991 2000.4

Exploring themes of absence and abundance, entropy and energy, this new installation brings together highlights from the Museum's continuously expanding holdings in contemporary art.
An important law of physics states that nothing comes to be or perishes, but is simply transformed from one state to another. In Kiki Smith's sumptuous depiction of a dead falcon and Jerome Liebling's ethereal photograph of Emily Dickinson's white dress, absence is infused with presence and extinguished life reveals new forms of energy. Rosamond Purcell's camera captures burned, mildewed, and decayed books, altered from their original state by the ravages of time and the elements. Once valued as repositories of mental energy—of ideas and information—these tomes have become wondrous physical objects.
A centerpiece of the exhibition is Julie Mehretu's portfolio of mesmerizing Landscape Allegories. These etchings take familiar imagery from the Romantic landscape painting tradition–swirling clouds, windswept foliage, and penetrating rays of light—and wrestle it into evocative diagrams of nature's energetic transformations.  
Curated by Hannah Blunt, Assistant Curator
This exhibition is made possible by the Natalie Hofheimer Program Fund.
Events And Links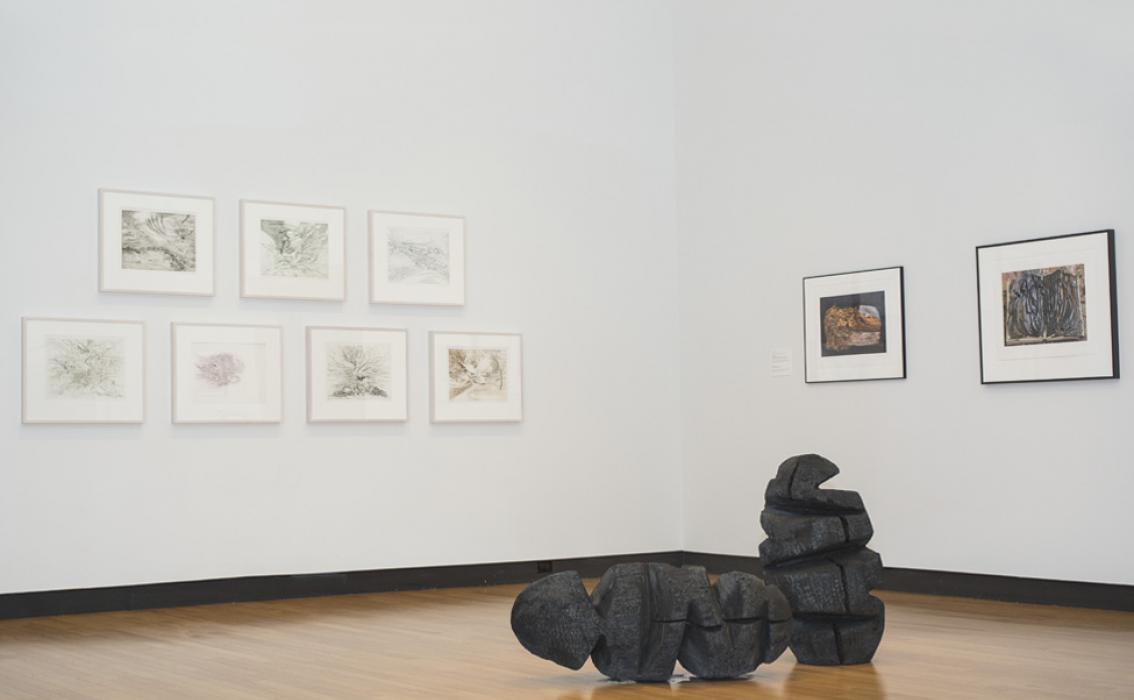 November 5, 2015 | Art Museum Galleries
Energies and Elegies
Gallery Talk
Hannah W. Blunt, Assistant Curator