Photographs by Berenice Abbott
August 19, 2017
Through December 17, 2017
In the Anne Greer and Fredric B. Garonzik Family Gallery
One of the great photographers of the twentieth century, Berenice Abbott documented the rapidly changing world around her from the streets of New York City to the impact of new scientific discoveries. This exhibition explores Abbott's groundbreaking images that illustrate fundamental physical laws, which she captured with precision and stark beauty. Convinced of photography's unique capability to give science its voice, Abbott helped inspire a generation of scientists. Her iconic images still influence physics education today.
Curated by Spencer Smith, Assistant Professor of Physics.

This exhibition is made possible by the Natalie Hofheimer Program Fund.
Events And Links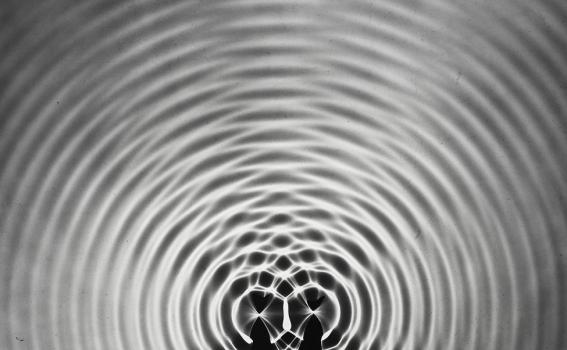 November 16, 2017 | Art Museum Galleries
Interweaving Themes in Physics and Art
Gallery Talk
Spencer Smith, Assistant Professor of Physics, Mount Holyoke College