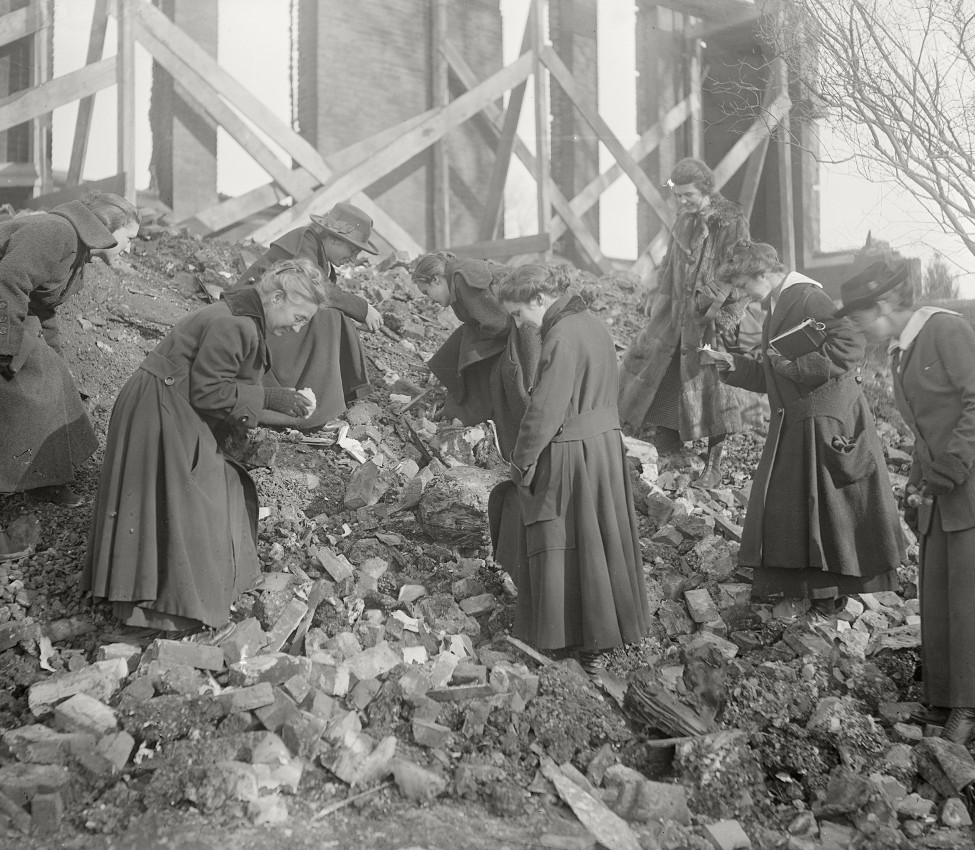 Photo Credit:
Mount Holyoke College Archives and Special Collections
Students to perform an excerpt of "Pare," a new work choreographed by Visiting Professor Barbie Diewald. "Pare" is Diewald's reflection on losing her childhood home in a fire, and explores themes of loss, impermanence and reconstruction. Accompanying music by Senior Lecturer Peter Jones. Students Kallie Fellows '21, Sam Malnati '19, and Priscilla Zhang '20 will offer informal remarks about their contributions to the exhibition following the performance.
Events And Links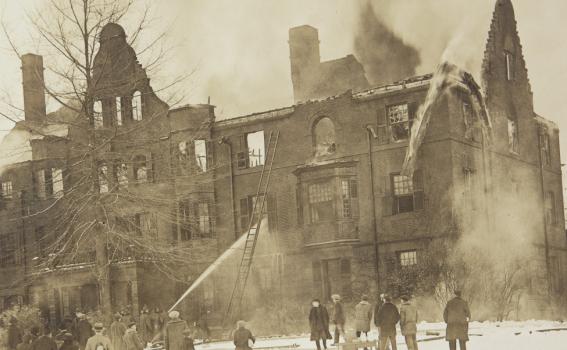 February 5, 2019

to

April 14, 2019
Mount Holyoke Afire
Mount Holyoke Afire examines three devastating blazes that had a significant impact on the College in 1896, 1917, and 1922. This show looks at the photographic record of the original Seminary building, Williston Hall, and Rockefeller Hall before, during, and after the fires and uses...