I Keep Dreaming that Dream
The Life and Creative Genius of Mary Lee Bendolph
Wednesday, January 31, 2018 - 5:30pm
Gamble Auditorium, Art Building
Dr. Alvia J. Wardlaw, Professor of Art History and Director/Curator of the University Museum, Texas Southern University
Opening reception to follow
Dr. Alvia J. Wardlaw is a leading expert in African American art and history. During her distinguished 22-year career as the Curator of Modern and Contemporary Art at the Museum of Fine Arts, Houston, she organized over 75 exhibitions, including the first major traveling exhibition of Gee's Bend quilts. Dr. Wardlaw serves on the Scholarly Committee of the Smithsonian National Museum of African American History and Culture, and in August 2017, she received the Dr. John E. Fleming Award from the Association of African American Museums.
Dr. Wardlaw's lecture is the opening event for the exhibition Piece Together: The Quilts of Mary Lee Bendolph, on view at MHCAM from January 23-May 27, 2018.
This lecture is made possible by a grant from the Pierre and Tana Matisse Foundation and the gifts of individual donors in support of the Museum's Diverse Voices Initiative.
Events And Links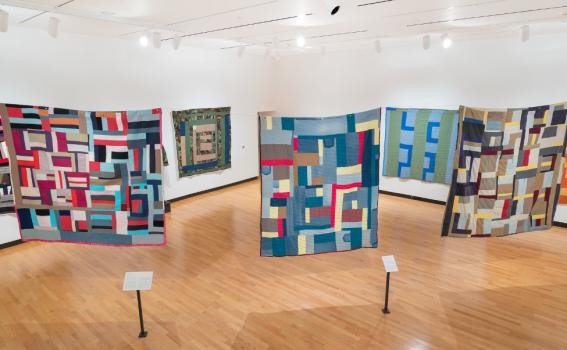 January 23, 2018

to

May 27, 2018
Piece Together
The Quilts of Mary Lee Bendolph
The central link in three generations of quiltmakers from Gee's Bend, Alabama, Mary Lee Bendolph (b. 1935) is celebrated for her bold compositions and improvisational quilting style. She participated in the watershed traveling exhibitions The Quilts of Gee's Bend (2002-2006) and The...