Thursday, September 18, 2014 - 7:00pm
Gamble Auditorium, Mount Holyoke College
Annual Leading Women in the Arts Lecture and Collection Spotlight
Reception to follow
This event is made possible by the InterArts Council and the Weissman Center for Leadership.
Events And Links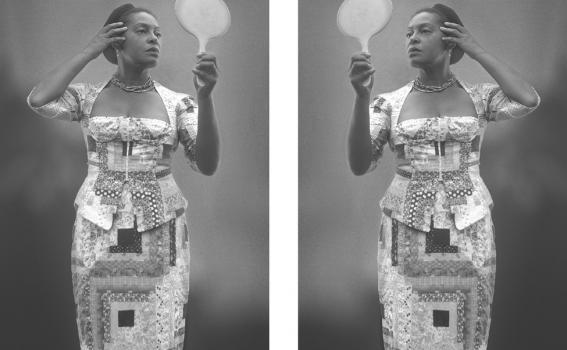 August 30, 2014

to

December 14, 2014
Carrie Mae Weems
An installation of Carrie Mae Weems's I Looked and Looked to See What So Terrified You (2006) continues the Museum's series of permanent collection spotlights this fall. In this diptych, the artist portrays herself wearing a beautifully quilted dress as she looks into a handheld mirror...