The Joseph Allen Skinner Museum
Assembled over a lifetime and inspiring wonder for generations, Skinner's cabinet of curiosities has been a unique treasure of MHC's campus since 1946.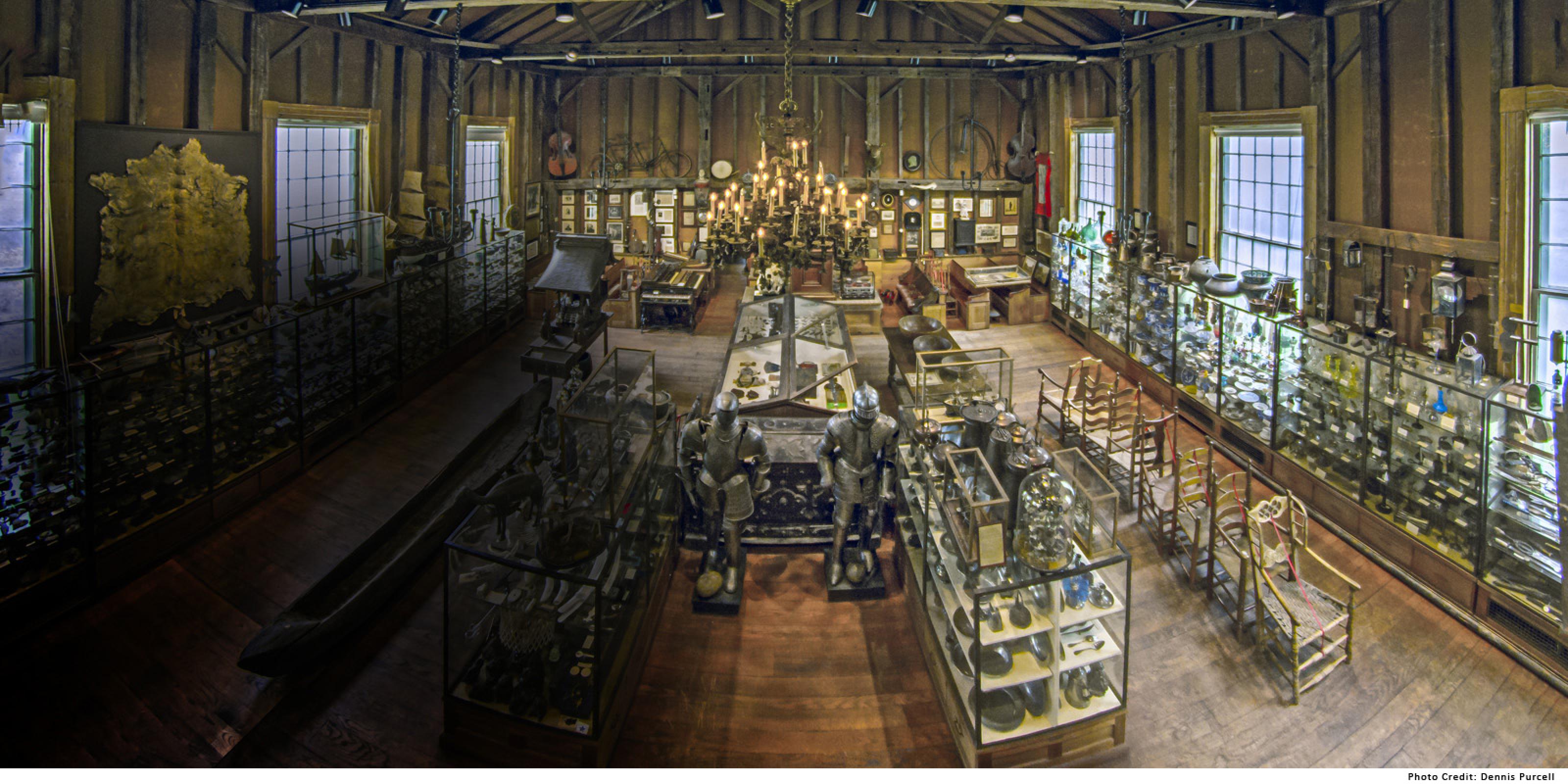 Skinner Museum Collection Highlights
The nearly 7,000 objects in this collection represents a lifetime of collecting by Joseph Allen Skinner (1862-1946). The Museum boasts important collections of minerals and fossils, early lighting, rare books and documents, furniture, maritime objects, artifacts from Oceanic cultures, firearms, glass and ceramics, tools and farm implements, 19th-century souvenirs, Native American objects, and much more. Highlights include a mid-19th century ship's figurehead from Ipswich, Massachusetts, a 115-pound meteorite from Canyon Diablo, Arizona, and the door to the 18th-century childhood home of Mary Lyon, the founder of Mount Holyoke College. These are just a few of the many thousands of treasures on permanent display at the Skinner Museum.