Welcome to mhcameo, the Mount Holyoke College Art Museum blog. Here we post about unique happenings, including behind-the-scenes looks at our exhibitions, close examinations of objects from the collection, and art-related chats with alumnae, faculty, and students. Sign-up below for blog alerts and take a regular peek at mhcameo!

Signup for our e-mail announcements and be the first to receive updates on exhibitions and events!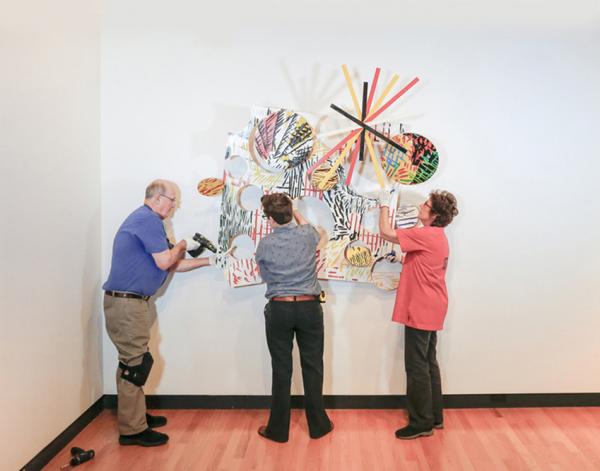 Installing Wallabout
In this first post for the mhcameo blog column Storage Segments, which covers fascinating behind-the-scenes and collections management topics, Museum Preparator Jacqueline Finnegan describes the challenging but rewarding process of installing Judy Pfaff's Wallabout for the exhibition betwixt: Judy Pfaff 1985/92.