Welcome to mhcameo, the Mount Holyoke College Art Museum blog. Here we post about unique happenings, including behind-the-scenes looks at our exhibitions, close examinations of objects from the collection, and art-related chats with alumnae, faculty, and students. Sign-up below for blog alerts and take a regular peek at mhcameo!

Signup for our e-mail announcements and be the first to receive updates on exhibitions and events!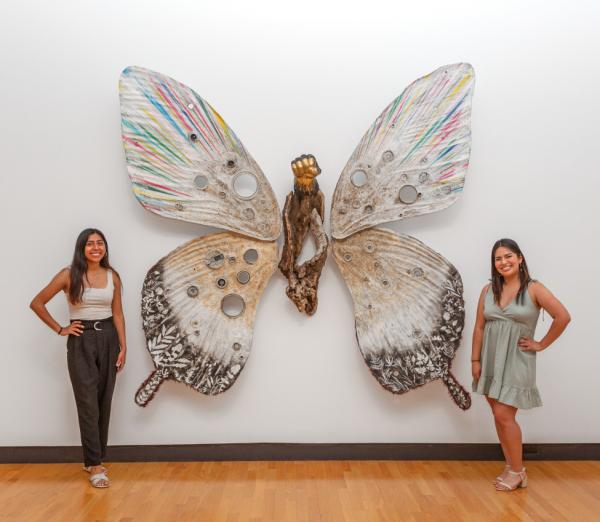 Inaugural Mariposa Prize Winners
Thanks to the generosity of artist Hector Dionico Mendoza, an exciting new student award was established in spring 2021. The Mariposa Prize represents a collaboration between the Department of Spanish, Latina/o, and Latin American Studies and the Museum, and offers a new opportunity to celebrate the creative and inspiring work of Latinx students at the College.