Welcome to mhcameo, the Mount Holyoke College Art Museum blog. Here we post about unique happenings, including behind-the-scenes looks at our exhibitions, close examinations of objects from the collection, and art-related chats with alumnae, faculty, and students. Sign-up below for blog alerts and take a regular peek at mhcameo!

Signup for our e-mail announcements and be the first to receive updates on exhibitions and events!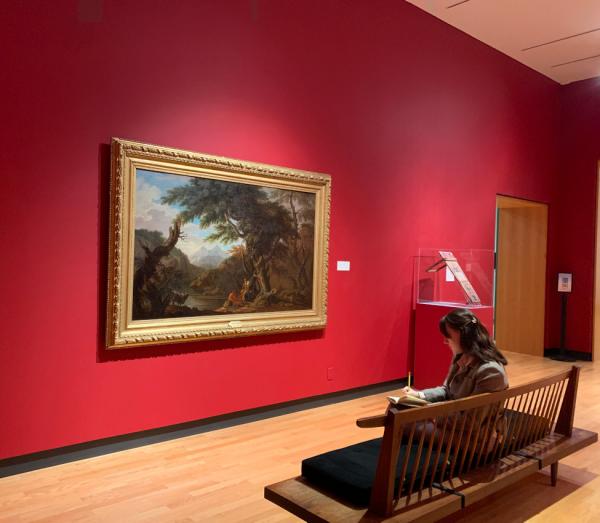 Poetry with Mercury and Argus
Engagement Intern Darwin Michener-Rutledge '24 looks at the painting "Landscape with Mercury and Argus" through the eyes of a writer and poet. She discovers a moment that connects with her own life and turns the experience of observing art into another form of art.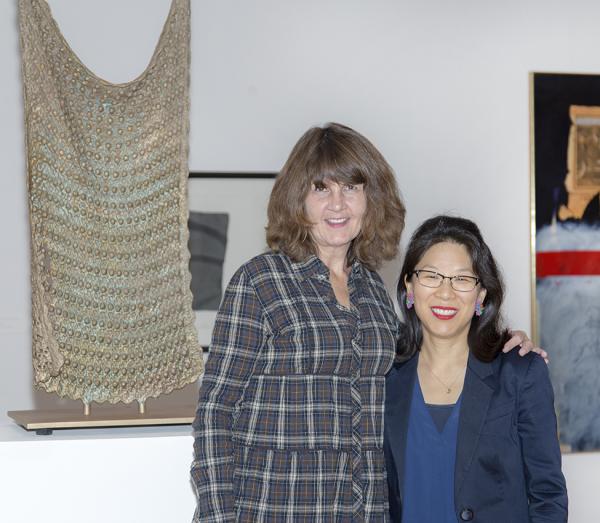 Artist Michelle Grabner in conversation with Museum Director Tricia Y. Paik
Video recording