Welcome to mhcameo, the Mount Holyoke College Art Museum blog. Here we post about unique happenings, including behind-the-scenes looks at our exhibitions, close examinations of objects from the collection, and art-related chats with alumnae, faculty, and students. Sign-up below for blog alerts and take a regular peek at mhcameo!

Signup for our e-mail announcements and be the first to receive updates on exhibitions and events!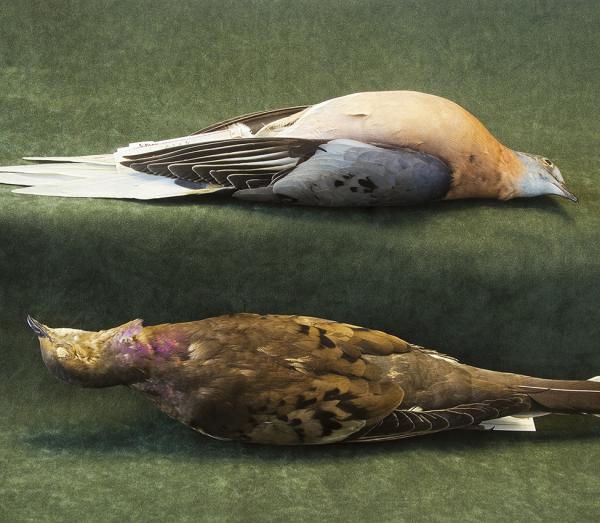 Passenger Pigeon
In 2008, Boston-based photographer Rosamond Wolff Purcell made a series of images of natural history specimens at the Western Foundation of Vertebrate Zoology in California. In the newest installment of the mhcameo series Objects of Our Affection, Professor of English Elizabeth Young discusses one photograph from that series, Purcell's beautiful, beguiling Passenger Pigeon. Young describes her recent immersion in the mysterious world of taxidermy, and recounts the fascinating history of the now-extinct passenger pigeon.