On December 7, the Museum hosted a poetry reading and open mic in the Harriet L. and Paul M. Weissman Gallery. Co-sponsored by the Department of English, the event saw marvelous readings by students and faculty alike. Several students presented poems and prose written in response to exhibitions and works of art on view at MHCAM. Thank you to Becca Mullen '18, Ben Sambrook '18, Anisha Pai '19, and Henna Joshi '18 for sharing those poems with us for the first blog post of 2018. Happy reading!
Watching the Tango
by Becca Mullen '18
& aren't we all destroyed anyway?
Tallied in encyclopedias,
Bibles & veritas.
 
Memento mori
in latin means
remember that you have to die
 
But here a hiccup —
a lifetime in 2 minutes, 48 seconds
 
a man paces, chases, bleeds    out
a woman dances the tango
 
& I wonder what happens when they turn the lights off at night
 
My socks are wet in my boots
 
Its monday & yesterday
I found a hole the size of my little
finger in the cracked leather
 
My little finger slides easily into many things,
it is a good measuring tool that way.
 
I suppose I too slide easily into many things.  
 
But today my back hurts;
I'm in the wrong chair.
 
& This wasn't history when I started writing it down
 
The film figure-eights
 
She's beautiful in ink and chalk.
2 minutes, 48 seconds just to know her
 
But I am unseen, unremembered, unneeded
caught in a particular collision.
Poem inspired in part by the exhibition William Kentridge: Tango for Page Turning, on view from September 5-December 17, 2017.

~
stone boy (blues)
by Ben Sambrook '18
as a child I built / found my likeness on a beach in Wales
my small weight sinking into wet sand
teeth aching from cold breath
sometimes I wonder if you scooped up pieces of me that I dropped
turning out all my pockets learning how to love
like a boy
I rubbed soft rocks between my thumb and pointer finger
and hurled them / myself into the sea
in this museum I am half boy half sticky and warm
half Welsh beach in the dead of winter
half naked body in your new sheets
half peach pit in the center of your palm
the voices go all the way up to the ceiling and hang there
like lanterns, ornaments, hot air,
bodies
shadow statues with no eyes just holes
eye to small, black, hollow place
were they created first and then gouged out?
left unfilled while the artist finished
the feet
an ear
a cock?
I kiss with my pupil
men carved from stone with bodies not much different than mine
I see my 19th century chest welded in iron, scars sealed by a hot knife
our bodies close and opened
an impressionist body of hermaphrodite
sits in warm gold
minor deity of androgyny, marriage, sexuality, fertility
only a suggestion of form
almost dancing in clean light
I see myself at 5 angles under 34 perfect spotlights
Aphrodite and Hermes' beautiful child
Born man, woman, God
She says:
What's it like to be soft?
I say:
Dr. Johnson did a better job in 2 hours than God did in 7 days.
She says:
What if being and making are the same thing?
I think of tube in throat, soft blades and warm sheets
arms soldered to hips
a small bare chest on the cold coast of Wales
Poem inspired in part by the exhibition A Very Long Engagement: Nineteenth-Century Sculpture and Its Afterlives, on view from July 29, 2017-May 27, 2018.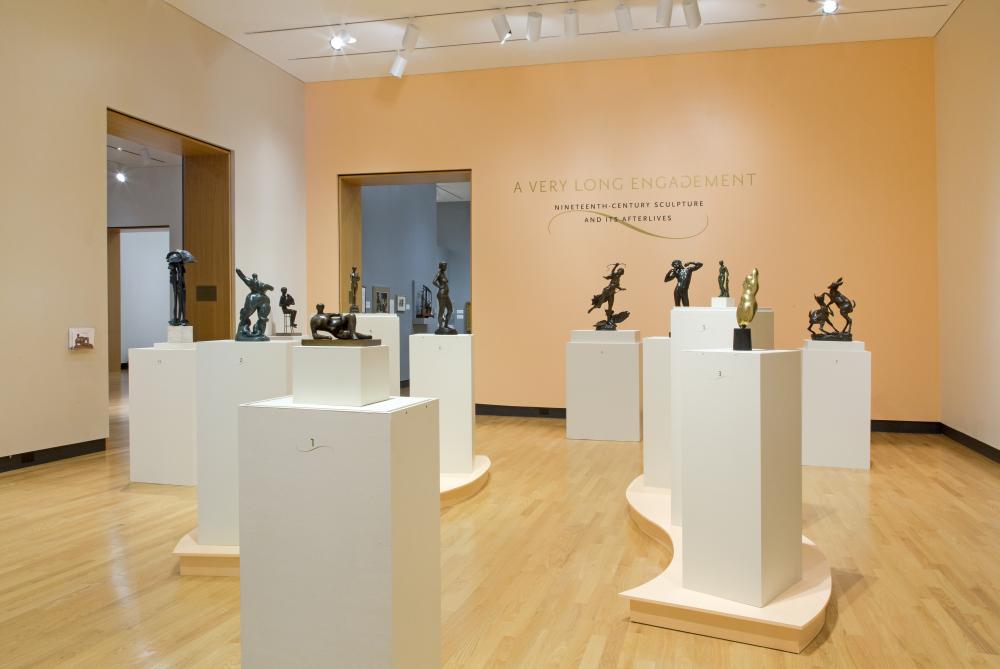 ~
the world is becoming so small
by Anish Pai '19
In order to preserve the author's formatting, the poem is available via this clickable link:
Poem inspired in part by an installation in the Museum's Harriet L. and Paul M. Weissman Gallery, fall 2017.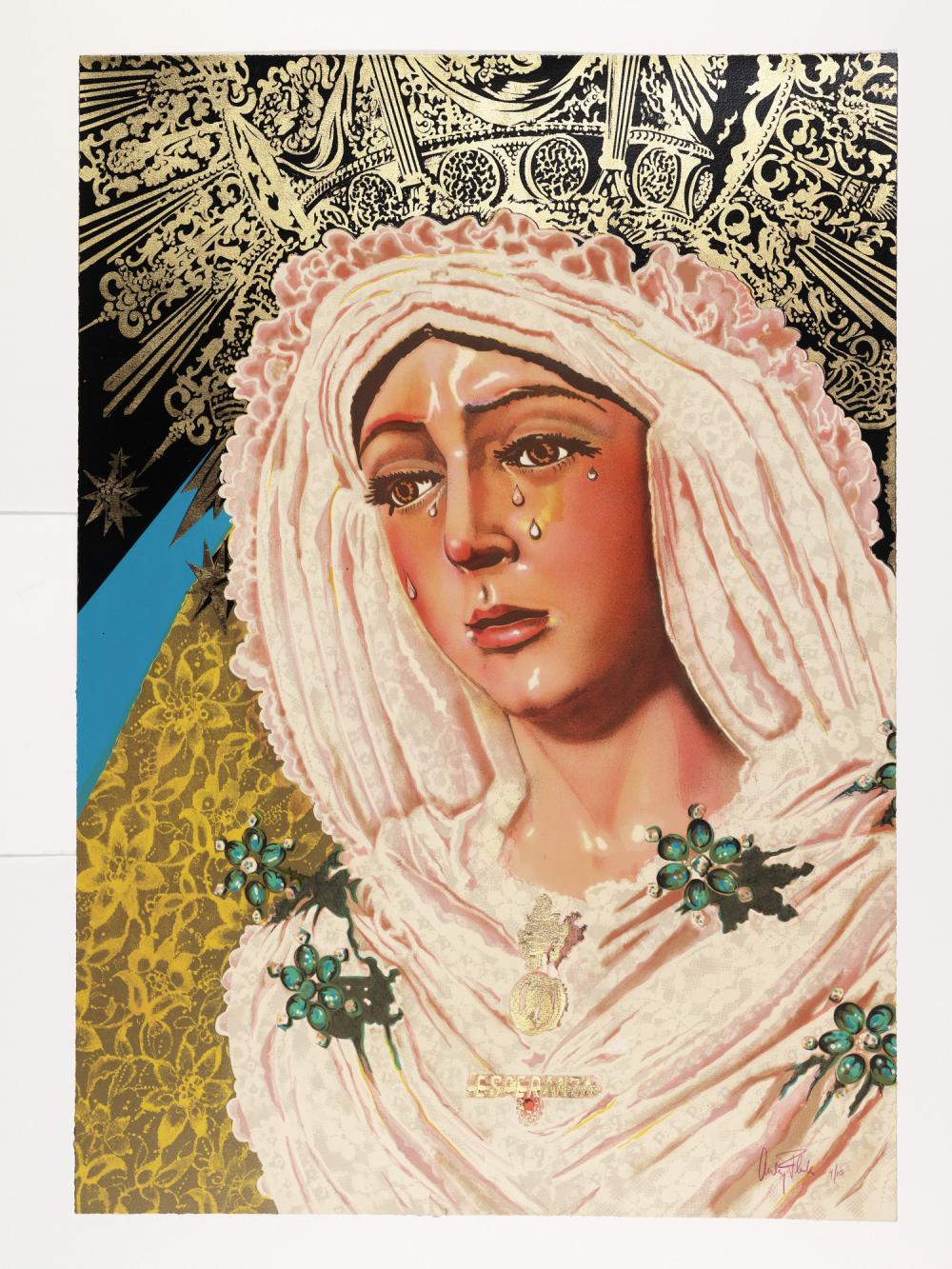 ~
Charles Louis Remond, Oil on Canvas
by Henna Joshi '18
I'd rather die than write about this
But
This ugly ass painting
Or
This beautiful painting
Of an ugly ass man
He's everything I'd never want
Poem inspired in part by Nicholas Largillière's, Charles Louis Remond, Comte de Hergh, Capitaine de Royal Croate, Chevalier des Ordres du Roy, 1715.