Art has the power to transform the way we experience and understand the world around us. As an institution dedicated to our teaching mission, the Mount Holyoke College Art Museum sparks learning and creativity through direct engagement with its rich collections of art and material culture. Providing intimate encounters with original objects is the centerpiece of the work we do with both our academic and community visitors. We invite you to explore the following pages to learn more about how to get involved or schedule a visit to the Museum. In addition, all of our public events, including gallery talks and lectures, are free and open to the public.

We're Here To Help
We look forward to talking to you about how the Museum can support your curricular and learning goals. Please contact Ellen Alvord, Weatherbie Curator of Education and Academic Programs, at ealvord@mtholyoke.edu for more information or to schedule a planning session.
Events And Links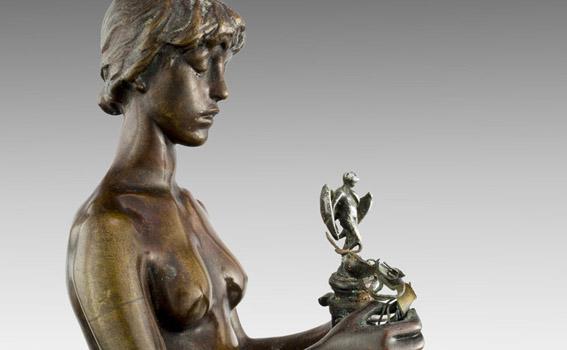 July 29, 2017

to

May 27, 2018
A Very Long Engagement
Nineteenth-Century Sculpture and Its Afterlives
Presenting more than a dozen statuettes from the Museum's collection, this exhibition invites viewers to experience a century of European and American sculpture, dating from 1890 to 1990. The works have been selected and researched by Dr. Gülru Çakmak and her students in the seminar "Modernizing...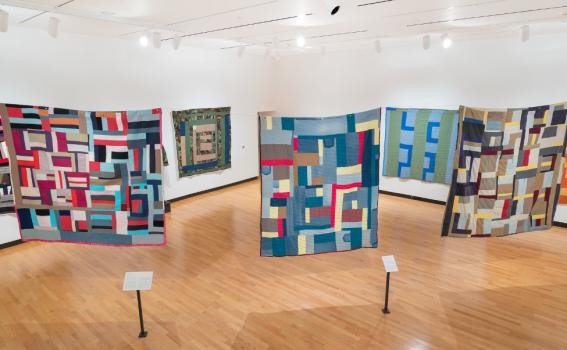 January 23, 2018

to

May 27, 2018
Piece Together
The Quilts of Mary Lee Bendolph
The central link in three generations of quiltmakers from Gee's Bend, Alabama, Mary Lee Bendolph (b. 1935) is celebrated for her bold compositions and improvisational quilting style. She participated in the watershed traveling exhibitions The Quilts of Gee's Bend (2002-2006) and The...