The Mount Holyoke College Art Museum is committed to its role as a cultural resource for local educators and school children. We offer customized programs for class visits, educator resource guides to using our collections, and professional development opportunities. We look forward to welcoming you and your students to the Museum!

Planning Your Visit
We look forward to talking to you about how the Museum can support your teaching and learning goals, as well as connect to your curriculum standards. Please contact Kendra Weisbin, Associate Curator of Education, at kweisbin@mtholyoke.edu for more information or to schedule a planning session.
Events And Links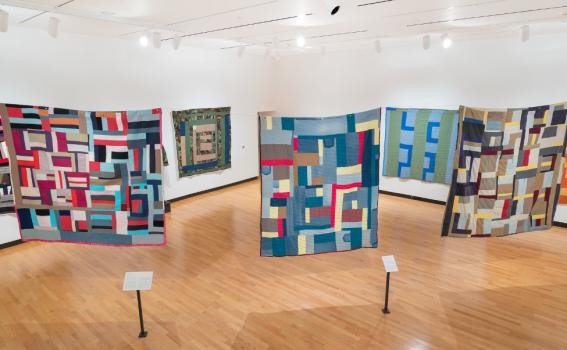 January 23, 2018

to

May 27, 2018
Piece Together
The Quilts of Mary Lee Bendolph
The central link in three generations of quiltmakers from Gee's Bend, Alabama, Mary Lee Bendolph (b. 1935) is celebrated for her bold compositions and improvisational quilting style. She participated in the watershed traveling exhibitions The Quilts of Gee's Bend (2002-2006) and The...