We look forward to hearing from you!

Please note, however, that due to time constraints, the Museum is unable to review and respond to unsolicited exhibition and artist proposals as well as individual artist submissions, whether sent via email or post. Please be advised that materials sent to the Museum cannot be returned.
Administration
Tricia Y. Paik
Tricia oversees the Museum's administration and advancement while ensuring that its exhibitions, programs, and collection uphold the institutional mission. She earned an AB in English and art history from Dartmouth College and a masters and PhD in art history from the Institute of Fine Arts, New York University. An experienced art world professional, Tricia has worked at the Indianapolis Museum of Art, the Saint Louis Art Museum, The Museum of Modern Art, The Metropolitan Museum of Art, and Christie's Education. A specialist in modern and contemporary art, she is the main author of the 2015 Phaidon survey of Ellsworth Kelly's life and career.
Keeley Anderson
Keeley supports both campus and external-facing communications goals and supports all donor stewardship led by the Director, whether for the Art Museum Advisory Board, bi-annual appeals, or other special events. She also coordinates and manages the production of the Museum's Annual Report and biennial Stewardship Report. Keeley holds a BA in Art History from the University of Mary Washington.
Maura Brennan
Maura manages office operations and visitor experience functions, including supervision of student receptionists/guards. She provides support to the Museum Director, the Associate Director for Engagement, and the Financial Coordinator, while also managing logistics for Museum events, and assisting in communications and marketing functions. Maura holds a BA from Barnard College and an MA from Williams College.
John Burt
John's time is shared between the Office of Professional and Graduate Education at Mount Holyoke College and the Mount Holyoke College Art Museum. For the Museum, John processes financial transactions, analyses financial data and prepares reports for internal and external users. He's earned a BFA from the University of Massachusetts, Amherst, an MBA from William Carey University in Mississippi, and a MSA from Western New England University in Springfield, Massachusetts.
Hilary Caws-Elwitt
Hilary maintains and updates the Museum's website. Her background includes computer science, library science, and literature. She holds an MA from the University of Arizona's School of Information and Library Science, and an AB from Harvard University.
Curatorial
Kendra Weisbin
Heading the curatorial department, Kendra's work focuses on the general research, interpretation, display, and care of the Museum's collection. Kendra also oversees the Museum's label production and the MHCAM Magazine, and manages the Student Guide Program. Kendra's background is in Islamic art, and she holds an MA from the University of Massachusetts Amherst and a BA from Oberlin College.
Emily Wood
Emily assists with the general research, interpretation, display, and care of the Museum's collection, with a focus on pre-modern art. She also works with the Museum's collections team on object conservation. Emily has a BA from Mount Holyoke College, an MPhil from Cambridge University, and is currently completing her doctorate in art history at Northwestern University, specializing in early modern Europe.
Allison Logan
Allison works in the curatorial department to assist with the general research, interpretation, and display of the Museum's collection. She also assists with rights and reproduction of the collection. Allison holds a BA in sociology from Smith College and an MA in sociology from the University of California, Berkeley.
Education
Ellen Alvord
Ellen manages and develops the Museum's Teaching with Art program for both academic and community audiences. She serves as a liaison to faculty, actively encourages collaborations with campus and community partners, and promotes object-based learning across disciplines. Ellen holds an MA Ed from the College of William and Mary and a BA from Mount Holyoke College.
Collections
Abigail Hoover
Abigail cares for the collection of 24,000 objects at both the Art Museum and the Joseph Allen Skinner Museum. This includes maintaining proper object documentation as well as coordinating the movement, installation, protection, preservation, and proper storage of the artwork. In addition, she oversees Museum security. She holds a BA from Northwestern University and an MA from NYU.
Ethel Poindexter
Ethel is responsible for the overall safe and efficient internal movement, housing, and installation of collections and loan objects as well as maintaining professional museum standards of care and maintenance of permanent collections and exhibition areas. Ethel is a practicing artist and holds a BFA in sculpture from the University of Miami and a BFA in industrial design from the Rhode Island School of Design.
Nina Frank
Nina coordinates the movement and display of artwork for the Museum's Teaching with Art program. She also plays an integral role in digital communications, including managing social media, video editing, and design production. In addition, she assists with the installation of special exhibitions and permanent collection display. She received her MA in Art and Museum Studies at Georgetown University and her BA in Art History at Connecticut College.
Laura Shea
Laura is responsible for all aspects of the digitization project, including physically handling and preparing art and artifacts for photography. She also photographs a variety of Museum related events, such as exhibitions, guest speakers, classes, tours, and faculty workshops. Laura holds a BA in Art History from Mount Holyoke College and has a background in photography.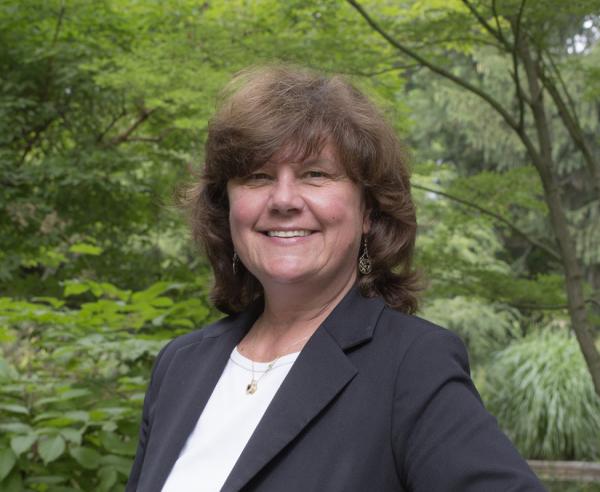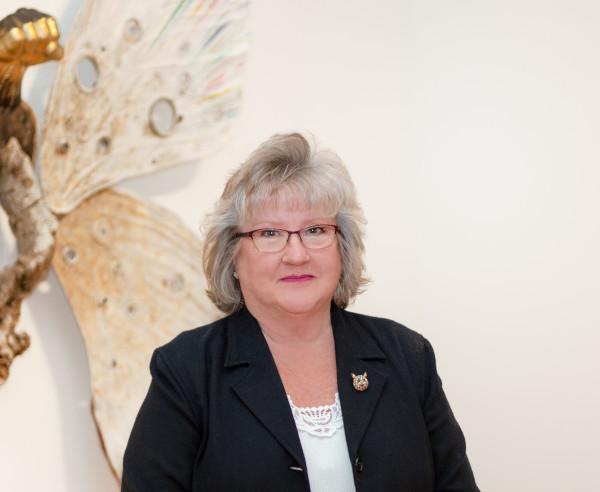 Emeriti
Wendy Watson
Wendy was the Museum's first curator, a position she held from 1974-2015. She continues to contribute to the Museum as a researcher as well as consultant on special projects. Her areas of expertise include the Italian Renaissance, ancient art, and the decorative arts. She holds an MA from the University of Massachusetts, Amherst, and an AB from Smith College.
Click here to read a tribute to Wendy Watson, written upon her retirement in 2015.
Linda Delone Best
Linda served as the Collections Manager from 1999-2019. In her retirement, she continues to work on special projects. She holds a BA in Art History from the University of Massachusetts, Amherst, and earlier in her career held registrarial positions at the Smithsonian's National Portrait Gallery, the Wadsworth Atheneum, and the Mead Art Museum at Amherst College.