Current Exhibitions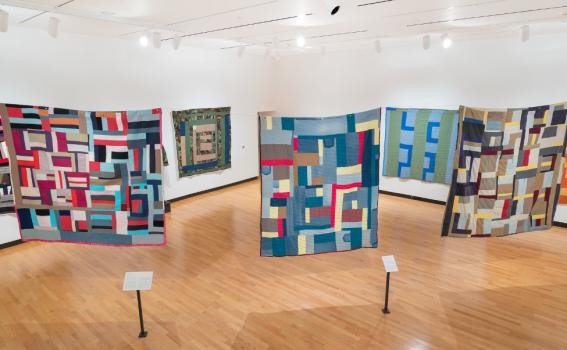 Through
Harriet L. and Paul M. Weissman Gallery, Anne Greer and Fredric B. Garonzik Family Gallery, and Gump Family Gallery
The Quilts of Mary Lee Bendolph
The central link in three generations of quiltmakers from Gee's Bend, Alabama, Mary Lee Bendolph (b. 1935) is celebrated for her bold compositions and improvisational quilting style.
Nineteenth-Century Sculpture and Its Afterlives
Presenting more than a dozen statuettes from the Museum's collection, this exhibition invites viewers to experience a century of European and American sculpture, dating from 1890 to 1990. The works have been selected and researched by Dr. Gülru Çakmak and her students in the seminar "Modernizing Sculpture from Canova to Duchamp," offered at UMass Amherst in fall 2016.
Mary Woolley accomplished many feats in her 36-year term as president of Mount Holyoke College. Today, she is remembered for laying a foundation for LGBTQ inclusiveness at the College.