Community Day with Sisters in Stitches
April 8, 2018: 1:00 pm to 4:00 pm
Join us for a community celebration of spring and quilts. Enjoy family-friendly art activities, quiltmaking, and storytelling with Sisters in Stitches Joined by the Cloth—a Boston-area quilting guild—music, refreshments, and more! For all ages.
Events And Links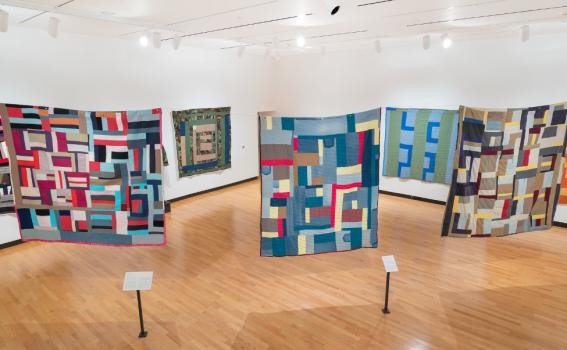 January 23, 2018

to

May 27, 2018
Piece Together
The Quilts of Mary Lee Bendolph
The central link in three generations of quiltmakers from Gee's Bend, Alabama, Mary Lee Bendolph (b. 1935) is celebrated for her bold compositions and improvisational quilting style. She participated in the watershed traveling exhibitions The Quilts of Gee's Bend (2002-2006) and The...